Course details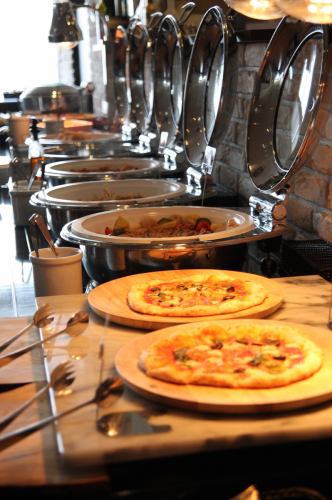 Buffet style plan More than 60 people 【Reservation required】
3000 yen
(Tax excluded) / per person
For use by more than 60 people, we will make it a buffet style.
If you wish to make a private reservation, we will use it for over 80 people.
Please note that the food content may be changed depending on the season and purchasing situation.
Because of the special menu, we ask for changes in number of guests by 21 o'clock two days before the reservation date. Please contact us for more information.
※The photograph is an image
Course menu
■ cold appetizer
· Caesar salad with smoked salmon tailoring
· Caprese · ham platter
· Today's vegetable appetizer · sandwich
■ Today's Chef Recommended Pasta
■ Pizza Margherita
■ Warm cooking
· Today's soup · potato fried
· Spring rolls · Baked · Today's gratin
· Cuccinian curry rice (domestic rice use)
· Today's fish dishes
·Milanese cutlet
■ Dessert
· 2 kinds of cakes of the day
· Panna cotta · Today's pudding
Reservation deadline

Three days before 21 o'clock on the desired store visit date
2019/01/16 update