Course details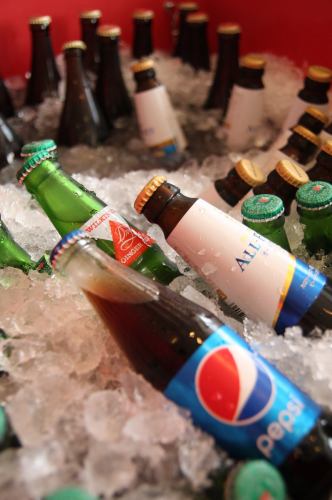 Party Buffet [over 60 people] [reservation required]
4000 yen
(Tax excluded) / per person
The buffet plan will be available from more than 60 people since 9/1.
Because it becomes a reference menu, cooking content is an example. Please understand beforehand that contents may be changed depending on the season and purchase situation.
Because of the special menu, please change the number of people by 22 o'clock two days before the reservation date. Please contact us for more information.
Menu
«Hors d'oeuvres»
· Octopus marinade garcia style · ham platter · sardine esca bassh · vegetable pickles · seafood salad · cuccini style · bonito · Caesar salad · olive assortment of potatoes
«Salad bar»
· Lettuce · carrot · cucumber · cabbage · onion · mixed beans · tomato · broccoli · potato salad · sweet potato and vegetable mustard
(Topping) · Croutons · Crispy bacon · Parmesan cheese
(6 kinds of dressing) · Italian dressing · French dressing · Caesar dressing · Tankan dressing · Long-life grass dressing · Dragon fruit dressing
«Pizza»
· 【Italy】 Margherita · 【Italy】 Marinara
«Today's pasta»
· Spaghetti of vegetables Spaghetti of Oily Vongole
«Today's soup»
· Cockato onion soup carefully
«Warm main meal»
· Lemon flavor of chicken · Aquapazza · meat gratin in fish and shellfish · Potato fry garlic flavor · Seafood paella · Grilled pork loin · Assorted shaked sausage
«Bread»
· Butter roll · French bread (baguette) · bread roll · squid bread · germ bread
«Dessert»
· Tiramisu · Ichigo Cake · Cheesecake Brulee · Matcha Brownie · Cake Double Berry
«Fruits»
· Watermelon · Pineapple · Orange · Grapefruit · Detox
2018/09/06 update